Colligo creates 3 mobile apps for SharePoint, Office 365
Colligo has announced several major updates to its mobile content platform, Colligo Engage, which includes three new specialized apps for Colligo Engage users: Email Manager for iOS, Briefcase for Android and Email Manager for Outlook (on Windows).
Briefcase for Android is an online and offline document management tool for SharePoint and Office 365, while Email Manager for Outlook enhances Colligo's Sharepoint and Office 365 integration with better scalability.
Colligo claims Email Manager for iOS is the first native iOS application that enables email filing and classification on SharePoint and Office 365. An Android version is planned for the future.
Colligo says mobile devices represent a significant challenge for managing corporate records, particularly emails and attachments because mobile email apps and file sync apps are often insecure and don't integrate with records management systems.
This leads to increased legal risks because of several factors:
Personal and business email and documents can become co-mingled, increasing risk of inadvertent data loss;
There is no way to create and manage email and document records on mobile devices in accordance with regulatory, legal and business policies;
Electronic records cannot be located on mobile devices during litigation (e-discovery); and
There is no way to enforce policies such as legal holds during litigation.
Barry Jinks, President and CEO of Colligo, says employees look to apps to access data from any device, "but along with that comes heightened security and governance concerns that are creating unprecedented challenges for IT."
The apps are managed and secured in the cloud on the Colligo Console platform, which is itself built on Microsoft Azure. The Colligo sync engine sits on the client to synchronise content between email and SharePoint.
The Colligo Email Manager for iOS app is currently in Beta testing with select customers. When released, the app will be available through Colligo and its partners as well as on the Apple app store.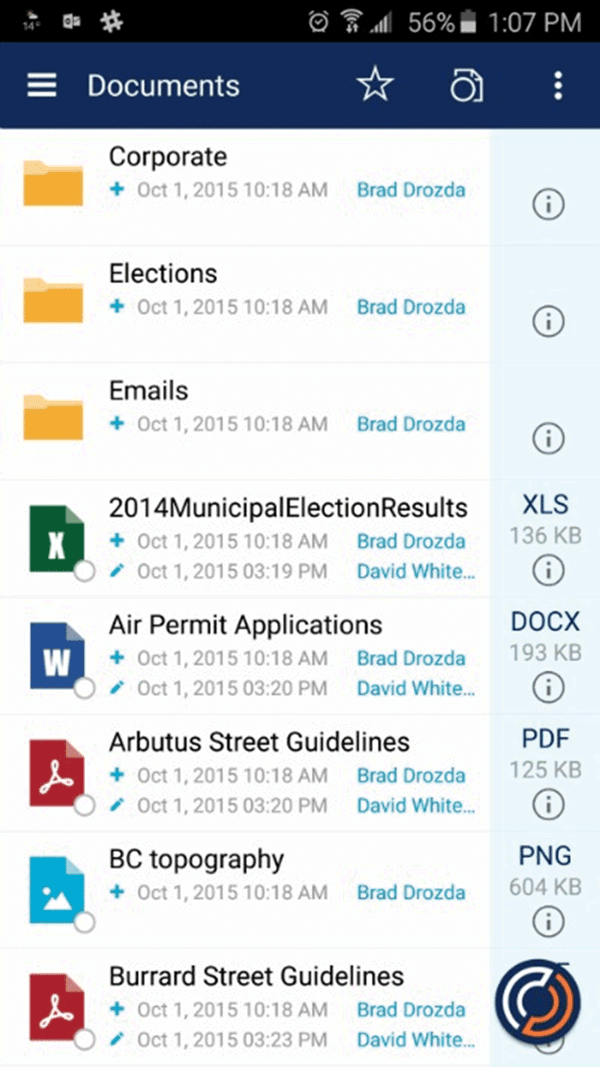 Briefcase for Android screenshot
Colligo Email Manager Dashboard