An Executive Briefing on Kodak Alaris Digital Future
On a tour of the APAC region to meet with local Partners and Customers, Kodak Alaris President Donald Lofstrom, and Cassio Vaquero – Vice President, Global Sales, sat down with IDM in Sydney to outline the company's plans to move deeper into document automation.
IDM: What are the greatest challenges in capture and workflow today and what is the strategy of Kodak Alaris to overcome these challenges?
DL: Well, you know, we're in a world that is navigating the coexistence of paper and native digital, and so, I suppose our biggest strategic challenge is to remain equally valuable and relevant to our customers as the world goes through this evolving situation and that certainly shapes our strategy fundamentally.
We've got a legacy that goes back nearly 100 years. In the original Eastman Kodak days, we developed Micrographics Solutions, then navigated a transition to the first digital commercial scanning products we introduced to the world in 1990.
We introduced our first capture software products about 15 years ago and we continue to expand our portfolio to include software and other solutions that can coexist with native digital inputs, scanned inputs, and connect into downstream technology. So, it's not our ambition to be an ERP company, our mission as we see it is to be the world's best capture solutions provider and provider of scanning hardware and services. The software solutions that we provide connect into the front end of business processes, be it centralised capture, which is really where our legacy primarily began, or what I would call edge-based capture.
CV: What's interesting now is that we don't just talk about paper inputs, now we see more digital inputs. So, companies are now receiving information through emails or through portals when people upload information directly. Our strategy is to add value to these digital capture points, where we have been very strong with scanners, but also, where we have started to add value to help companies manage the digital inputs and put these in the same streamline using data extraction and classifying what the document information is. This is where we are starting to enter Intelligent Document Processing (IDP) and now participate in a very strong way by adding value to the digital inputs.
DL: Our Kodak Info Input Solution plays well here and is our key entry product for IDP. It's also complemented by our other products, and it is a key business strategic thrust to penetrate that market more deeply.
IDM: How is the market responding to the Kodak Info Input Solution?
DL: It is getting uptake and that uptake is accelerating as the features of that solution have expanded over the last two years to include advanced indexing and classification. So, it's become a much more powerful and competitive solution. We're leveraging off that strength and wrapping more talent around it. So, we can offer not just technology, but the professional services and implement it in its optimal form and help customers through a journey that's in many cases foreign to them.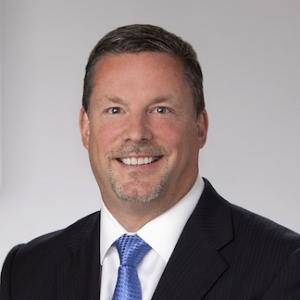 Don Lofstrom, President and General Manager, Alaris Division at Kodak Alaris.
IDM: Is the distributed capture model something that's resonating with large organisations in the market today, moving away from a centralised process?
DL: With COVID-19, which pulled more demand for solutions like digital mailrooms, a lot of companies approached that with more centralised scanning technology before, but with their employee base now being more fragmented, and in work from home environments, that's becoming more and more institutionalised. The Web-based platform of Info Input Solution is highly relevant, and it is our optimised solution for decentralised capture. Kodak Capture Pro on the other hand is a PC centric solution that is primarily optimised for centralised scanning connected to a personal computer to drive the overall process.
CV: We've invested in the classification and extraction capabilities of Info Input Solution over the past 12 months. A new version launched this month that can do line extraction so when you have an invoice application, it can better manage all the different items in an invoice. This gives us the capability to enter the IDP market in a better position.
Kodak Capture Pro gives us a very strong focus on high volume desktop scanning, doing separation, but now Info Input Solution gives us the capability to provide more complex capture solutions where classification and extraction also connects with OpenAI technology that can help us to do ICR, OCR or also use RPA technology. We introduced this capability around two weeks ago and now we are looking for partners with capabilities to sell the solution.
DL: I'd say that part of the advancement is the ease of integration with other technologies and solutions from Microsoft, AWS, etc.
IDM: So, you're actively looking for partners in this region to integrate with or to resell Info Input Solution In tandem with business transformation?
DL: Yes, along with other technologies that we have, such as our cloud-connected scanning solution called INfuse which doesn't need a PC and is a very partner-centric technology. We have integrations with Hyland Software, UiPath RPA technology, and many others. Our ideal outcome is coming to arrangements, whether they're representing our technology or we're representing theirs, and ideally developing best-in-class solutions for various use cases and verticals and ideally mature them into standard solutions.
IDM: Kodak Alaris has entered a recent global alliance with UiPath. Can you talk a little bit more in detail about how this works?
CV: UiPath has an interesting network of partners focused on full business automation. We integrate our solution especially for UiPath's document understanding. We have specific products that extract and classify information from documents with INfuse and these are now being promoted to the UiPath channel.
DL: One of the features of INfuse is something we call bidirectional connectivity. It's unique in terms of the ability for the unit to transmit inbound, but also transmit back to the device and provide messages indicating where there has been satisfactory completion of capture or if errors need to be addressed. UiPath technology is a good example of integrating in a way where their bots can help facilitate the downstream interrogation of an input and allow feedback to the point of scan such that before the user leaves that device, they know the information they have captured is complete and accurate or if not, they have an immediate opportunity to resolve whatever gaps there are.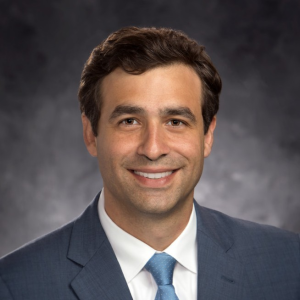 Cássio Vaquero, Vice President of Global Sales at Kodak Alaris.
IDM: Can you provide an indication of the major new initiatives coming down the track from Kodak Alaris?
DL: The macro level message is we continue to invest in the portfolio and refresh the portfolio. Our aim is to keep it the best in the marketplace. We're very happy to just get yet another announcement from Buyers Lab International to get their Scanner Line of the Year Award. This is now 7 of the last 8 years. I take great pride in it. And I hope the broader team does because it really is indicative of the efforts to understand the market and to continuing innovating and to excel.
They measure us on many different dimensions: the quality of the portfolio, document feeding, image quality, but also, they look at what's wrapped around that in terms of services, software, the reputation we have across that entire front, and that we're still innovating. We also consistently pick up what they call tech awards or innovation awards.  It's one proof point of the ambition to be best in the world especially on the portfolio front.
We're in an industry that historically has been very PC centric, where the personal computer and its processing power was highly relied upon. We led the market several years back in implementing system on a chip technology initially into our desktop product line, the S2000 Series, that put more processing power into the device and one of the things that enabled was, especially in emerging markets where they didn't want to invest in more expensive PCs to drive it, they could minimise their TCO and it also enabled us to move into solutions like INfuse where no PC is even required, and then we built upon that with ingredients of cloud connectivity, fleet management, validation of users, including connectivity into things like  the Microsoft identity management solution. In the future we will look at larger device interfaces and more powerful devices in terms of speed and document capacity and flexibility. What we offer the marketplace will be a blend of our proprietary technology and what we're sourcing and packaging with partners.
In 2021 and 2022 we went through a disruption caused by the semiconductor supply challenges. We did our very best to insulate our partners and customers from the consequences of that. It was beyond our ability to fully do that, just as it was beyond the ability of the automotive industry, and thankfully our damage wasn't measured in the billions like theirs was. But it was impactful to us in this past year, however we have now made great advancements in remedying that situation where we expect the full supply in our coming fiscal year.
Partners key to Kodak Alaris Digital Push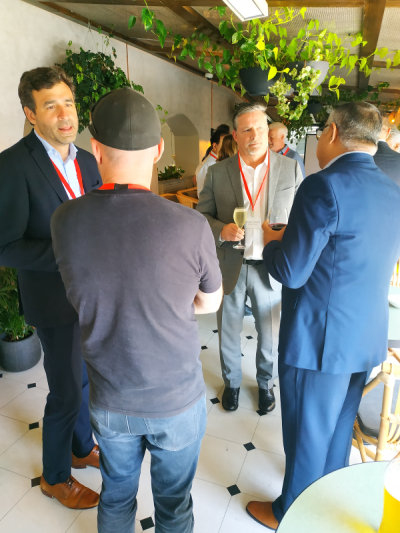 "We've always been a partner-centric business and we remain devoted to that in terms of how we bring our products and solutions to market," - Kodak Alaris President Donald Lofstrom
Speaking to a recent Sydney gathering of BPOs, resellers and solution providers, Lofstrom emphasised the ongoing importance of the company's channel partners.
"We are committed to this industry and our aim ambition and long-term goal remains to be the best capture solutions provider in the marketplace," said Lofstrom.
"We continue to invest in develop and grow that portfolio. But we're also working to expand our offers and relevance into other domains, software solutions and expansion of not just our break fix service business, which we are and aim to be best in, but also to stay relevant for our customers as the world coexists with paper and more and more native digital content. So, we are investing in our software solutions to coexist in that world and grow and thrive well into the future.
"Why are we making this journey? The intelligent document processing industry, it's large, it's growing, the hardware marketplace is around a billion dollars. The services that wrap around it another billion dollars. This marketplace measures about $6 billion globally?
"So, it's big and it's growing and it's much higher in, in terms of the value proposition to customers. It's a big reason why we're positioning ourselves to compete more and more aggressively and effectively in the marketplace. Where we're looking to especially excel is in Intelligent Document Processing (IDP), that's an intersection of a number of technologies, including things like robotic process automation.
"I hope you feel our commitment. We have to continued innovation in the industry. Our future is hitched to that wagon so we will succeed or fail on it.