Speeding up NDIS claims processing with intelligent automation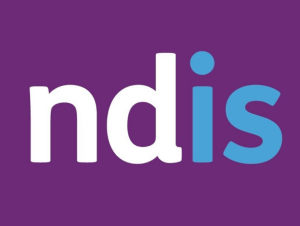 As the National Disability Insurance Scheme (NDIS) continues to grow and mature, transforming the lives of more than half a million Australians, intelligent automation is shaping up as an important tool in easing the growing administrative burden. The NDIS assists Australians living with a disability to identify the support they need to achieve goals in many aspects of their lives.
This can include independence, education, employment, health and wellbeing, and involvement in their community. It provides them with greater choice and control over how and when they receive that support, while ensuring they receive the support they need over their lifetime. 
Within the next three years, the NDIS is expected to provide more than $A40 billion in payments per year to over 650,000 Australians living with a disability. In line with this, the popularity of NDIS plan management also continues to grow.
Around 57 per cent of NDIS recipients choose to receive help from a plan manager in order to better understand their entitlements and manage their funds.
 My Plan Manager Group, which comprises Assist Plan Managers, National Disability Support Partners and My Plan Manager, is the sector's largest plan management company, and has grown more than 50 per cent in the past year to collectively support more than 50,000 clients. 
Founded in 2014, My Plan Manager Group helps clients make the most of their NDIS funding and now processes claims for more than 11 per cent of the plan management sector.  
Today, the My Plan Manager brand alone processes thousands of invoices on behalf of its clients every day and the task has been growing rapidly. Over the last 12 months, the volume of invoices has increased by almost 50 per cent. 
To sustain this pace of growth, the business identified an opportunity to increase its level of technological and systems automation and data intelligence, says My Plan Manager's chief technology officer, Richard Hilliard. 
Much of the business' process for NDIS claims and payment was still reliant on My Plan Manager's original, custom-built platform, which was nearing the end of its useful life. In order to sustain growth, a step change was required to remove process limitations, support system stability and mitigate risks, he says. 
''The business was rapidly expanding and our existing systems were highly manual, resulting in rework and also limiting our ability to scale,'' Hilliard says. Against a backdrop of increased regulation and compliance, public scrutiny and customer expectations, My Plan Manager embarked on a whole-of-business effort to upgrade its technology, enhance processes and significantly improve its risk and quality guardrails. 
As part of this focus, rapidMATION – an Australian-based intelligent automation consulting services company – worked with My Plan Manager to implement the new Automated Claims Experience (ACE) platform.
ACE allowed My Plan Manager to automate its accounts payable process using a combination of robotic process automation (RPA), optical character  recognition (OCR) and the ability to automate key decisions via a rules engine. The end solution included a combination of UiPath, ABBYY and Salesforce's technology offerings. 
RPA lets organisations automate and optimise repetitive tasks and processes, which can be broken down into rules. As with industrial robots, RPA began by handling the basic heavy lifting but, as the technology has increased in sophistication, it has progressed to managing more intricate and complex tasks. 
Modern RPA does this by using complex algorithms and machine learning to continually improve, while reducing the need for manual human intervention. 
Rather than employees needing to check rules and budgets manually, the ACE solution automates many processes. This frees employees to focus on tasks which require a human touch – such as exceptions – and other work that adds value for clients. ''The results are clear,'' Hilliard says.
 ''We've seen increased productivity as many manual tasks have been eliminated and turnaround times improved. 
''At the same time, the system is significantly more resilient to potential fraud exposure and has reduced client vulnerability.'' 
As a result, My Plan Manager has been able to significantly reduce the amount of human intervention required when processing claims. Where it previously only saw up to 25 per cent of claims being fully automated, it now regularly sees up to 60 per cent of claims processed without employee intervention.
 Rather than simply have a bot to replicate human processes step by step, Hilliard says embracing RPA has also provided an opportunity to optimise and enhance processes that unlock further business value. 
 ''Intelligent automation isn't just about rubber- stamping things; the ability to embed intelligence  into our platform has been key in getting the results that we see today,'' he says.
''That means our clients get better outcomes and better service from providers, and that those providers get paid accurately and on time – all of which contributes to the NDIS delivering value to everyone.''