RPA + Case Management is Double Plus Good
Thursday, January 24, 2019 - 15:42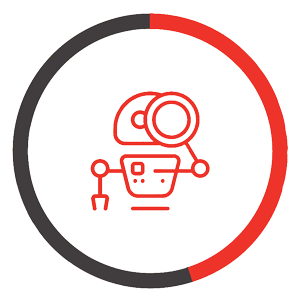 Is Robotic Process Automation (RPA) more than just a tool to mimic the actions and keystrokes of people executing manual processes? According to a recent Forbes report its actually a "Gateway Drug" to AI and Digital Transformation.
Is the Forbes headline overselling the benefits of RPA? In our experience its absolutely certain that RPA technology can rapidly fill holes that current systems leave or are too costly to address. It's also is fast and agile to deploy.
However, while RPA as a technology is indeed useful and helps drive rapid change, an important factor that many businesses omit to consider is how it fits into their wider application context.
RPA reveals its full capabilities to power Digital Transformation when it becomes integrated with a broader Case Management platform, i.e.  when task automation is connected with business processes, workflows and rules.
RPA software is a non-intrusive technology that does not require integration like other technologies (e.g. ERP systems and BPM). It manages this by using systems' presentation layers, or the screens and reports presented to users, to access them and complete work.
Every business process invariably involves repetitive tasks. This is no different and potentially more so for customer-facing processes.  Within a Case Management solution there are still tasks that potentially need to be done outside of the Case Management framework itself. For example, collecting information from your ERP, CRM, third party web-based application or other legacy system.
In a non-robotic automation scenario these are typically done by the knowledge worker either copying or pasting information, rekeying or downloading it to then append as part of the overall process.
These repetitive tasks lead to lower productivity, fatigue, increased human error and ultimately higher cost of processing. In addition, these components are unaudited as they happen outside of the core processes in your Case Management solution.
These repetitive tasks are where RPA excels, enhancing your knowledge workers' experience and also allowing you to maintain auditability whilst a process is happening outside of your Case Management solution.
You also get greater predictability and an audit trail of each component within the Case Management process.
Implementing RPA in your business can provide long term benefits specifically with regard to decreasing cost and increasing productivity. However as with any enterprise software decision, it is important to build a vision for RPA across your organisation.
There are 7 key elements which will set you up for RPA success across both front and back office processes.
Work with the business and IT to define a roadmap for what RPA means to your specific organisation. This roadmap should determine when in your business you think RPA will provide benefit to both internal and external customer outcomes.
In order to prove the value of RPA look for the most effective place to implement and gain a return on your investment. For example, your HR onboarding process may be extensively relying on swivel chair integration which inhibits the ability to the business to attract the best talent. This may be a good starting point.
IT and the business should work closely together to ensure that the outcomes which are desired are synchronous. The technologists may consider incorporating RPA to a specific part of the process adds value but the business sees it differently.
Partner with Blumark to deliver your initial RPA program whilst at the same time upskilling your internal capability to deliver future bots into your organisation.
Take time to calculate the return on investment for your initial RPA enabled processes and use your data to inform the business case. Having your own benchmark helps to prove the value of RPA in your business.
Communicating your roadmap to the entire business is critical if you are to succeed with deploying RPA. In the financial services and mutual sector RPA can improve your customer outcomes whether internal or external.
Build a framework to bed down how your organisation will deploy and operationalise existing and new robots into your business. Determining how this works will enable you to achieve faster outcomes from identification of RPA enabled opportunities through to deployment
Blumark has built a number of solutions that combine these technologies to solve specific business problems. Learn how a combination of Case Management and RPA can deliver significant value to your business by exploring our solutions powered by these technologies.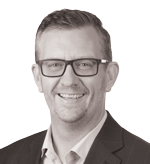 Mark Grimes is Managing Director of Blumark. Contact him at Mark.Grimes@blumark.com.au or Tel (07) 3010 9515.