Innovating at ABBYY with Anthony Macciola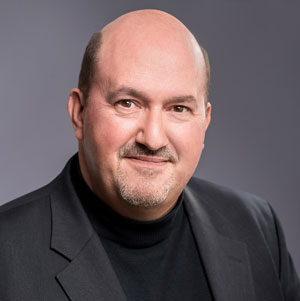 Anthony Macciola, Chief Innovation Officer at ABBYY, recently visited Australia and sat down with IDM to discuss the transformation of the enterprise capture market.
IDM: Anthony, you have now been in the chair as Chief Innovation Officer at ABBYY for just over 12 months, what are the highlights so far?
AM: I think the biggest surprise – positive surprise – was learning how well positioned we are in the capture and Robotic Process Automation (RPA) markets, the growth we're experiencing and the level of brand recognition we have. What I thought I was going to do when I started is completely different from what we are doing right now. With all the automation trends that are exploding, it's a whole new set of buyers, and so we're now looking at delivering our core technology to an audience that's brand new for us. We are talking to new customers every day and they are excited to hear what we can offer. It could be a more sophisticated or less informed audience from the capture awareness standpoint, whatever their initial level of insight might be, it's a completely new set of buyers who are trying to fix their pain points and they just want it to be easy and simple.
IDM: There is a lot of hype about AI in business today. Do you think there is a proper understanding of what it is and what it can and cannot do?
AM: No, not at all. I keep joking, if you talk to 10 people you'll get 14 answers about what AI is, and none of them will be the same. AI is a set of technologies that we have but we prefer to be more precise: for us, it's all about Content Intelligence. Our customers shouldn't have to be Natural Language Processing (NLP) experts or Machine Learning (ML) experts. They want us to help them understand their content and we should use whatever technology is needed to allow them to achieve their objective simply.
IDM: ABBYY has been researching and developing machine learning and NLP technology for many years now; where can we expect to see this being deployed over the next 12 months?
AM: The whole paradigm of FlexiCapture is based on machine learning. So, I think a focus for us going forward is to simplify the use of our technology. Today, if you want to use FlexiCapture you do need some training. We are working to further simplify our data capture and content intelligence offering to make it as intuitive as possible. People just want their software to work, they wonder why all those complexities still exist. How you get broader adoption today is – you make it simpler for a layman to use, so I think we're going to focus a lot of effort around that.
IDM: ABBYY recently introduced Text Analytics for Contracts, which is a cloud capture and machine learning service. Is the cloud key to how capture becomes simpler, easier and more accessible?
AM: The cloud does simplify deployment and sidesteps all the setup and configuration. But I think it's just one delivery vehicle and we should let our customers pick. So, whether they want it on premise, in their cloud, or in our cloud – I think we just need to have our bases covered and make how you consume our technology a non-issue. So, we've got our cloud for OCR and for FlexiCapture, you pick how you want to consume the technology.
IDM: You wrote earlier this year about RPA, stating that "Demand for the more advanced cognitive use cases will grow dramatically in 2018 and will start with structured and semi-structured documents but will quickly move to include completely unstructured documents." How has that panned out?
AM: Our objective is to become the leading provider of content intelligence for RPA and it would be hard for you to think of the name of an RPA vendor that we are not in discussions with. Each is in different stages of flight, but we are looking to be their preferred provider of content intelligence services.
However, we are not walking away from the capture market either. This market is mature, but it's still growing. When you add to that the traction we are getting in the RPA market, those two things contribute in large part to our growth.
One of our focuses going forward is the digital transformation market, which slightly changes the approach to capture. Instead of just a back office activity, it leverages capture as an end process, kind of the tip of the spear, activity. Customer onboarding is a gigantic driver of digital transformation. The very first thing you want to know is who you are dealing with, so you want to capture the ID or passport to identify them straightaway. That is one of the applications of capture actually driving the business process. I think we will see more growth around that than the traditional back office. But the back office challenges are still there.