UN issues e-government report card
Friday, July 11, 2014 - 11:26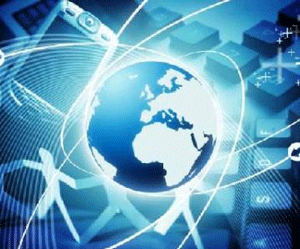 Australia has jumped into second place in the UN's global e-government rankings, with South Korea retaining top spot in the 2014 Survey, and New Zealand breaking into the Top 10 at 9th place.
The biennial survey scores all 193 United Nations member states. It scored governments on their overall e-government efforts, as well as specific analysis of: online public service delivery; e-participation; collaborative governance; mobile delivery; digital inclusion; and open government data.
The australia.gov.au site was singled out for recommendation. 
"The portal offers an extensive list of e-services and forms, both at the federal and local levels, as well as connections to national, local and regional government websites," the UN report said.
The UN sees public sector digital service delivery and citizen engagement as essential to "promote the empowerment and well-being of all people."
The UN report defines e-government as "the use and application of information technologies in public administration to streamline and integrate workflows and processes, to effectively manage data and information, enhance public service delivery, as well as expand communication channels for engagement and empowerment of people."
It notes that the income level of a country is a general indicator of its e-government development.
In 2014:
all 193 United Nations Member States have some form of online presence, as compared to 18 countries with no online presence in 2003 and three countries in 2012. 

Between 2012 and 2014, the number of countries offering mobile apps and mobile portals doubled to almost 50 countries, where they are often used directly to support poverty eradication, gender equality and social inclusion, as well as promote economic development, environmental protection and disaster management.

Use of social media by governments more than tripled from 2010 to 2012 and with another 50 per cent rise in 2014, so that today 118 countries use it for e-consultation and 70 for e-government generally. 

Both over the counter and telephone services remain fundamental channels with the majority of countries
The 2014 Survey shows that Europe continues to lead with the highest regional E-Government Development Index (EGDI) followed by the Americas led by the US (ranked 7th globally); Asia led by the Republic of Korea; Oceania led by Australia; and Africa led by Tunisia (ranked 75th globally).
- download the report, "United Nations E-Government Survey 2014" (.pdf)