SharePoint Solutions Guide

MacroView Business Technology
Phone: (02) 9249 2700 
Fax: (02) 9279 4111
Email: info@macroview.com.au 
Web: www.macroview.com.au
MacroView Document Management Framework (MacroView DMF) extends and enhances the document management capabilities of Microsoft SharePoint, making SharePoint an attractive replacement for file shares and Exchange Public Folders and a viable alternative to traditional document management systems for managing documents, emails and other files.
MacroView Message, a subset of DMF that runs in Outlook, has been used by organisations around the world as the basis for email recording and email retention solutions in Microsoft SharePoint. 
Both MacroView DMF and MacroView Message feature excellent integration with Microsoft Outlook.  The DMF tree-view enables intuitive viewing and navigation of a SharePoint document store, so that managing documents in SharePoint is as easy and familiar as using Windows Explorer.
MacroView DMF and MacroView Message support SharePoint on-premises and Office 365 and are designed to provide good performance even when working with very large SharePoint document stores.
Kofax
Phone: (02) 8916 0200
Fax: (02) 8916 0299
Email: mailbox.au@kofax.com
Kofax enterprise capture solutions extend SharePoint to handle any capture need, making business critical information available across the enterprise quickly and easily. As the global market leader in enterprise capture, Kofax allows any user, from any location, to quickly and easily capture documents and deliver them to SharePoint, creating capture driven business processes.
Kofax manages the capture, transformation (classify, separate, extract) and exchange of business critical information arising in paper, fax and electronic formats in an accurate, timely and cost effective manner from production and desktop scanners, multi-function peripherals (MFPs), email, and even SMS/MMS.
Kofax automatically classifies captured information by type, extracts information from the content, converts it into structured electronic information, validates the data, and delivers it to SharePoint where business rules and workflows can be automatically triggered. Higher accuracy and better information and data improve the accuracy of your downstream business processes. This leads to reduced costs and processing time through touchless processing, fewer errors, improved compliance, and reduced risk.
Kodak alaris
Contact: Francis Yanga
Phone: (03) 8417 8132
Email: francis.yanga@kodakalaris.com
Web: www.kodak.com/go/di
Kodak offers an array of flexible solutions to create, share, manage, edit, and collaborate on information within Microsoft SharePoint. And do it all faster, with more features and less hassle. Kodak provides a more streamlined, fully-featured way to scan and manage information within SharePoint – no matter what input source, scanned or electronic. For Data Input to SharePoint, many Kodak scanners offer our one-touch solution for ad-hoc scanning. Simply configure a shortcut to the correct SharePoint destination; scan a document once; then output directly to SharePoint. For production scanning environments, Kodak Capture Pro Software is an excellent choice that scales from a single station to a network edition for use across your enterprise.
For Collaboration, Kodak Document Viewer Software accelerates how you find, view, and share documents in SharePoint and supports over 300 file types all viewed within SharePoint. Kodak Scan and View Software provides, annotating and collaboration to your SharePoint. A simple scanning application is built right into the SharePoint document library. Edit, annotate, split and merge, search, compare, and perform other key functions with documents, quickly and seamlessly.

Kapish
Tel: (03) 9017 4943
Email: info@kapish.com.au
Web: http://kapish.com.au/
As a Tier 1 HPE Software Gold Business Partner, Kapish aims to provide its customers with the best software, services and support for all versions of the Electronic Document and Records Management System, HP TRIM, HPE Records Manager (HPE RM) & HPE Content Manager (HPE CM). We help our customers overcome the everyday challenges associated with information governance and document/records management through software and services that improve the user experience and maximise return on investment. Focused exclusively on HPE RM / CM, our extensive range of software solutions are designed to easily integrate into existing systems or be implemented as new solutions, enable projects to be delivered faster, more effectively and with a higher degree of success. We work with our customers to improve their everyday use and experience with the system. Designed to bridge the gap between users and technology, our software solutions are easily integrated into existing systems or implemented as new solutions. Quite simply, our products for HPE RM/CM make record-keeping a breeze. 
Kapish is a member of The Citadel Group. Citadel solve complex problems and lower risk to our clients through our tailored advisory, implementation and managed services capabilities. 
EzeScan
Phone: 1300 393 722 
Fax: (07) 3117 9471
Email: sales@ezescan.com.au
Web: www.ezescan.com.au
EzeScan is Australia's most popular production document capture 
software solution and product of choice for many Records and Information Managers. This award winning technology has been developed by Outback Imaging, an Australian Research and Development company operating since 2002. With 1000's of seats world-wide, EzeScan enables its clients to substantially reduce the cost of deploying batch scanning and data capture solutions for documents of all types. With "out of the box" seamless integration with many industry standard EDRMS and/or ECM systems, EzeScan provides the fastest most cost-effective method available to digitise business processes. EzeScan solutions range from basic batch scanning with manual data entry to highly automated data capture, forms and invoice processing. EzeScan provides both centralised solutions for records professionals and decentralised business process digitisation for entire workgroups. 
EzeScan benefits include:  
initiate intelligent automated processes; 
accelerate document delivery; 
minimise manual document handling;  
capture critical information on-the-fly; and
 nsure regulatory and digitisation standards compliance.
ABBYY
Phone: (02) 9004 7401
E-mail: sales@abbyy.com.au
Web: www.abbyy.com.au
ABBYY is a leading global provider of technologies and solutions that help businesses to action information. The company sets the standard in content capture and innovative language-based technologies that integrate across the information lifecycle. ABBYY solutions are relied on to optimize business processes, mitigate risk, accelerate decision making and drive revenue. Thousands of companies process more than 9.3 billion pages of documents and forms annually using ABBYY technologies. ABBYY solutions and products are used by many of the largest international enterprises and government organizations, as well as SMBs and individuals. ABBYY technologies are licensed by world-leading hardware and software vendors to provide Image Pre-Processing, OCR, Data Capture and Format conversion capabilities for their products. ABBYY technologies and products, available on a number of platforms (mobile, desktop and server) and a variety of operating systems (Windows, Linux, Mac, iOS, Android, etc.), include FineReader, PDF Transformer, FlexiCapture, Recognition Server, Mobile Imaging SDK, Lingvo, and ABBYY Compreno-based Semantic technologies.   .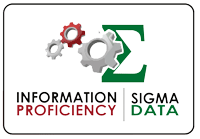 Information Proficiency / Sigma Data Solutions
Tel: 08 6230 2213
Email: sales@infoproficiency.com.au
Web: infoproficiency.com.au
Information Proficiency and Sigma Data are at the forefront of Information Management Solutions, Technology and Services.
Our focus is on implementing efficient processes critical to enhancing productivity, improving transactional speed, reducing costs and achieving regulatory compliance for your organisation. 
We supply and support HPE Electronic Records and Content Management software and solutions that improve business processes, as well as our range of leading edge productivity and connectivity tools developed around HPE Records Manager (HPE RM).
Focusing on Information Governance and Management, Technology and Services, we work hard to understand our client requirements, and implement solutions to match.  
Our team of industry certified professionals are able to design and deliver systems to meet your requirements.  We strive to build lasting relationships with our clients, providing continuous improvement and mature solutions which significantly improve your end-to-end business processes and outcomes.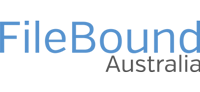 FileBound 
Phone: 1300 375 565
Email: sales@filebound.com.au
Web: www.filebound.com.au
FileBound is an end-to-end process automation solution for enterprises of all sizes. FileBound is a cloud-native document management system with advanced workflow capabilities that automates the flow of enterprise work. This comprehensive enterprise content management (ECM) solution features capture, document management, workflow, electronic forms, analytics, mobile access (IOS and Android) and much more. It presents in a single, easy-to-use application that manages business processes from beginning to end and reliably connects people and information.  FileBound provides organisational efficiencies, drives out manual paper-based processes to decrease costs, increase productivity and support compliance with internal and external mandates. FileBound users have the flexibility to create a variety of solutions from complex AP automations to simple document archival and retrieval processes.

UpFlow
Phone: 1300 790 360
Email: info@upflow.com.au
Web: www.upflow.com.au
PSIGEN, PSICapture is an innovative document capture platform engineered to combine automation, efficiency, stability and Enterprise-class scalability. PSI:Capture provides unmatched integration with just about any ECM or ERP platform [e.g. SharePoint, Xero, Trim, Objective etc.] and allows the utmost in flexibility for deployment in large or small organisations.  Whether you want a simple scan workflow or complex document capture, PSI:Capture provides a solution to meet your specific needs. Document Capture and Scanning is a challenge in any organization. With an array of scanning devices, capture needs and backend content management systems, it is ineffective to settle for multiple applications to accomplish one goal. PSI:Capture provides a single capture platform that can meet all the needs of an organisation.UpFlow is the Asia Pacific distributor for PSIGEN, PSICapture.