Enterprise Content Management

Toshiba (Australia)
Contact: EID Marketing
Tel: 1300 794 202
Email: EIDMarketing@toshiba-tap.com
Web: www.eid.toshiba.com.au/tmbs/index.asp
Whether you're a single user or a large corporation, looking for a solution for electronic archiving and document management, Toshiba's document software solutions is exactly what you're looking for.  When it comes to making daily work simple and efficient, Toshiba offers solutions that make information collaboration effortless. Our solutions and products grow along with your business, which mean that your ECM/DMS systems will remain continuously up to date and fully expandable. 
Toshiba document management solutions can benefit you by: document capture for business automation, correspondence automation and integrating a DMS system with pivotal departments of your business.  Save time, space and money by converting your paper to legally compliant digital files. Protect your corporate knowledge with automated systems that make storing, finding and distributing of your information a breeze. Ensure that your company meets all corporate governance and compliance regulations for the use and retention of electronic records.

EzeScan
Phone: 1300 393 722
Fax: (07) 3117 9471
Email: sales@ezescan.com.au
Web: www.ezescan.com.au
EzeScan is Australia's most popular production document capture 
software solution and product of choice for many Records and Information Managers. This award winning technology has been developed by Outback Imaging, an Australian Research and Development company operating since 2002. With 1000's of seats world-wide, EzeScan enables its clients to substantially reduce the cost of deploying batch scanning and data capture solutions for documents of all types. With "out of the box" seamless integration with many industry standard EDRMS and/or ECM systems, EzeScan provides the fastest most cost-effective method available to digitise business processes. EzeScan solutions range from basic batch scanning with manual data entry to highly automated data capture, forms and invoice processing. EzeScan provides both centralised solutions for records professionals and decentralised business process digitisation for entire workgroups. 
EzeScan benefits include:  
initiate intelligent automated processes; 
accelerate document delivery; 
minimise manual document handling;  
capture critical information on-the-fly; and
 nsure regulatory and digitisation standards compliance.

ABBYY
Phone: (02) 9004 7401
E-mail: sales@abbyy.com.au
Web: www.abbyy.com.au
ABBYY is a leading global provider of technologies and solutions that help businesses to action information. The company sets the standard in content capture and innovative language-based technologies that integrate across the information lifecycle. ABBYY solutions are relied on to optimize business processes, mitigate risk, accelerate decision making and drive revenue. Thousands of companies process more than 9.3 billion pages of documents and forms annually using ABBYY technologies. ABBYY solutions and products are used by many of the largest international enterprises and government organizations, as well as SMBs and individuals. ABBYY technologies are licensed by world-leading hardware and software vendors to provide Image Pre-Processing, OCR, Data Capture and Format conversion capabilities for their products. ABBYY technologies and products, available on a number of platforms (mobile, desktop and server) and a variety of operating systems (Windows, Linux, Mac, iOS, Android, etc.), include FineReader, PDF Transformer, FlexiCapture, Recognition Server, Mobile Imaging SDK, Lingvo, and ABBYY Compreno-based Semantic technologies.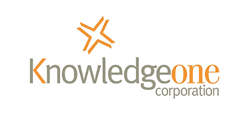 Knowledgeone
Phone: 02 8913 9300/1800 221 061
Email: sales@knowledgeonecorp.com
Web: www.knowledgeonecorp.com
Knowledgeone Corporation has been a leader in the Australian Records and Document management sector since 1986 when the very first RecFind was released.
Our latest product RecFind 6 is a fully-featured Enterprise Content Management solution used by customers all around the world for:
• Physical/Paper Records Management;
• Electronic Document Management; Document Imaging;
• Business Process Management/Workflow; and
• A huge variety of Information Management applications (e.g., mortgage application processing and contract management)
We are renowned for the quality of our support and the robustness of our products.  We believe that RecFind 6 is both the most scalable and most configurable product in the market. Using the free high-level tools supplied, the customer can change almost anything (e.g., data model and work processes) and still have a standard product able to receive regular updates from us. The user interface for each class of user is configurable such that the user only see the data & functionality required to do his/her job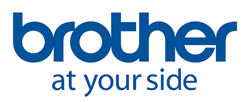 Brother
Tel: 1300 885 989
Email: corporatesales@brother.com.au
Web: http://corpsolutions.brother.com.au/
Trusted worldwide and always with a "Customer First" approach, Brother continuously meets the needs of consumers through a comprehensive range of quality solutions. Committed to the advancement of printing and scanning technologies, Brother also offer business solutions designed to fit perfectly in the SOHO, SMB, SME and corporate environments. With a skilled team specialising in assisting their customer's corporate growth, Brother's business categories such as portable printers and scanners, commercial desktop scanners and high volume corporate printers can help businesses achieve in any industry. With resellers located Australia-wide, readily available product and a locally based product support team, Brother is always 'at your side'. Contact the Brother Commercial Division today to find the best solution for your business requirements.

Objective Corporation
Phone: 1800 065 640
Email: enquiries@objective.com
Web: www.objective.com
Designed for regulated industries, Objective's solutions extend governance across the spectrum of the modern digital workplace; underpinning information, processes and collaborative workspaces. Solutions vary from information, records and drawings management to business process automation; from collaborative authoring through to secure collaboration with external parties. These solutions turn the burden of compliance, accountability and governance into business opportunities by maximising the value of content to deliver operational efficiency that translates into improved services, increased productivity and reduced risk and cost. Objective solutions have been designed to remove the friction associated with traditional information management, delivering quick and easy access to accurate information across a variety of digital devices and business applications for a diverse range of customers ranging in size and complexity, from large government bodies to local councils and any other regulated organisation.

Kapish
Tel: (03) 9017 4943
Email: info@kapish.com.au
Web: http://kapish.com.au/
As a Tier 1 HPE Software Gold Business Partner, Kapish aims to provide its customers with the best software, services and support for all versions of the Electronic Document and Records Management System, HP TRIM, HPE Records Manager (HPE RM) & HPE Content Manager (HPE CM). We help our customers overcome the everyday challenges associated with information governance and document/records management through software and services that improve the user experience and maximise return on investment. Focused exclusively on HPE RM / CM, our extensive range of software solutions are designed to easily integrate into existing systems or be implemented as new solutions, enable projects to be delivered faster, more effectively and with a higher degree of success. We work with our customers to improve their everyday use and experience with the system. Designed to bridge the gap between users and technology, our software solutions are easily integrated into existing systems or implemented as new solutions. Quite simply, our products for HPE RM/CM make record-keeping a breeze. 
Kapish is a member of The Citadel Group. Citadel solve complex problems and lower risk to our clients through our tailored advisory, implementation and managed services capabilities.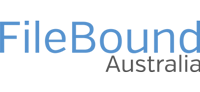 FileBound 
Phone: 1300 375 565
Email: sales@filebound.com.au
Web: www.filebound.com.au
FileBound is an end-to-end process automation solution for enterprises of all sizes. FileBound is a cloud-native document management system with advanced workflow capabilities that automates the flow of enterprise work. This comprehensive enterprise content management (ECM) solution features capture, document management, workflow, electronic forms, analytics, mobile access (IOS and Android) and much more. It presents in a single, easy-to-use application that manages business processes from beginning to end and reliably connects people and information.  FileBound provides organisational efficiencies, drives out manual paper-based processes to decrease costs, increase productivity and support compliance with internal and external mandates. FileBound users have the flexibility to create a variety of solutions from complex AP automations to simple document archival and retrieval processes.

UpFlow
Phone: 1300 790 360
Email: info@upflow.com.au
Web: www.upflow.com.au
PSIGEN, PSICapture is an innovative document capture platform engineered to combine automation, efficiency, stability and Enterprise-class scalability. PSI:Capture provides unmatched integration with just about any ECM or ERP platform [e.g. SharePoint, Xero, Trim, Objective etc.] and allows the utmost in flexibility for deployment in large or small organisations.  Whether you want a simple scan workflow or complex document capture, PSI:Capture provides a solution to meet your specific needs. Document Capture and Scanning is a challenge in any organization. With an array of scanning devices, capture needs and backend content management systems, it is ineffective to settle for multiple applications to accomplish one goal. PSI:Capture provides a single capture platform that can meet all the needs of an organisation.UpFlow is the Asia Pacific distributor for PSIGEN, PSICapture.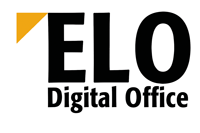 ELO Digital Office
Contact: Rainer Krause – Managing Director
Tel: 02 9460 0406
Email: info@elodigital.com.au
Web: www.elodigital.com.au
ELO Digital is a truly global ECM company with Australian expertise! With subsidiaries in 48 countries and hundreds of thousands of users, ELO has become the natural choice in ECM. Having been voted ECM company of the year in 2013 and 2014, ELO was officially recognised for its comprehensive functionality, user friendly design, trend-setting innovation and modern technology. The Australasian HQ of ELO was established in 2005 and has gained an impeccable reputation on all levels of Government, the Private Sector, NGOs and Not-for-Profit Organisations.  The completely scalable product allows ECM implementations from as little as 5 users to solutions for many thousand staff members. With reputable certified business partners such as Toshiba Iron Mountain and AMS Imaging (Australia) or Jardine OneSolution (Hong Kong) ELO customers are assured of quality implementations, successful rollouts and continued support – 24/7/365. The VERS compliant ELO product provides solutions for Document Management, Records Management, Workflow, Accounts Payable Automation, Imaging, Contract Management and mobile applications for all industries. ELO can be deployed onsite, in the cloud or as a hybrid solution.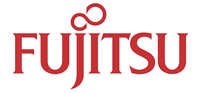 Fujitsu Australia
Tel: 02 9776 4555
Email: Fujitsu.direct@au.fujitsu.com
Web: au.fujitsu.com/scanners
Fujitsu, as one of the world's leading document scanner companies for both Desktop and Workgroup scanners, offers compatibility with over 200 different document imaging applications.  The result is state of the art image solutions from innovative portable units all the way to large centralized production environments.
Fujitsu document scanners are renowned for their performance, remarkable image quality, fail-safe paper handling and Fujitsu's legendary reliability. New innovations include: 
Overhead contactless scanning of fragile documents, thick books and oversized items;
Ability to input and sort multiple small documents, business cards, etc., just by laying them on the desktop;
Ultra-sonic and patented ISOP paper sensing technology that prevents batched document damage; and
Mixed batch scanning & automatic paper skew correction capabilities

Iron Mountain
Phone: 1800 476 668
Email: sales@ironmtn.com.au
Web: www.ironmtn.com.au
Iron Mountain is a global provider of electronic and physical information management services for complete information lifecycle management.
To make it easy and reduce costs, we provide an affordable, hosted document management platform that will suit a business' tactical needs, provide scalable low cost of entry that will grow to become your full enterprise document management platform.
Our hosted, subscription-based EDRMS can be configured to suit your needs, growth strategies or specific requirements, to provide:
• Full EDRMS and search functionality in a PCI compliant environment
• Access through integrated Office desktop, browser or mobile apps
• Hybrid, VERS compliant, records management for digital and physical documents
• Email management and scanned image processing
• Document-centric workflow for approval, review or routing
• Manage HR Files, Legal Files, Accounts Payable, Contracts Management, etc.
If you need to always keep it in safe hands, keep it easy; think outside the box – Iron Mountain.

OPEX
Contact: Byron Knowles, Business Development Manager - APAC
Email: bknowles@opex.com
Phone: +61 484 596 470 (m)​
Web: www.opex.com/contact/sales-contact/
OPEX is a recognised global technology leader in document imaging, high-speed mailroom automation and material handling. Since 1973, OPEX systems have provided performance enhancing workflow solutions and cost-effective results to thousands of organisations worldwide. OPEX systems are designed for a wide variety of industries including financial services, insurance, healthcare, government, retail, non-profits, utilities, telecommunication, service bureaus, educational institutions, and fulfilment operations.
OPEX has developed innovative prep reducing scanners that address the root causes of workflow issues our customers face. Minimising preparation, paper handling, and other manual tasks not only improves efficiency, but also results in superior transaction integrity and information security. As documents are removed from envelopes/folders and scanned, operators can view each image to ensure it is properly captured. This prevents time-consuming and costly re-scanning later in the process. Moving image capture upstream also reduces information management risks.

Fuji Xerox Australia
101 Waterloo Road,
NORTH RYDE NSW 2113
Phone: 13 12 14
Web: fujixerox.com.au
Fuji Xerox Australia is part of a world leading enterprise for business process and document management services. Our technology, expertise and services enable our clients — from small to medium businesses to corporate organisations and government departments — to focus on their core business.  Through the implementation of efficient business processes and effective communication, we deliver the right information to the right people in the right format. A continuous source of innovation help us optimise IT and print infrastructures to deploy document strategies that are waste-free, faster and more productive. We're experts at getting everyone and everything working together. Happily. Efficiently. Reliably. Whether it's integrating web-based eForms, easier hard copy digitisation, simpler cloud based networking, or doing many of the other things you might already know us for (and others you mightn't), we focus on making your everyday smarter.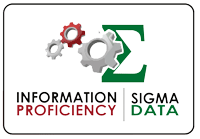 Information Proficiency / Sigma Data Solutions
Tel: 08 6230 2213
Email: sales@infoproficiency.com.au
Web: infoproficiency.com.au
Information Proficiency and Sigma Data are at the forefront of Information Management Solutions, Technology and Services.
Our focus is on implementing efficient processes critical to enhancing productivity, improving transactional speed, reducing costs and achieving regulatory compliance for your organisation. 
We supply and support HPE Electronic Records and Content Management software and solutions that improve business processes, as well as our range of leading edge productivity and connectivity tools developed around HPE Records Manager (HPE RM).
Focusing on Information Governance and Management, Technology and Services, we work hard to understand our client requirements, and implement solutions to match.  
Our team of industry certified professionals are able to design and deliver systems to meet your requirements.  We strive to build lasting relationships with our clients, providing continuous improvement and mature solutions which significantly improve your end-to-end business processes and outcomes.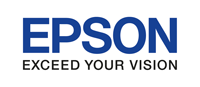 ​Epson
Contact:  Clyde Rodrigues
Phone:  0429 487 013
Email:  crodrigues@epson.com.au 
Web:  www.epson.com.au/products/scanners
Epson is a global innovation leader dedicated to exceeding expectations with solutions for markets as diverse as the office, home, commerce and industry. Epson's advances in scanning technology deliver the perfect balance of speed and reliability for image reproduction of unbeatable quality.  From compact mobile scanners to A3 flatbed scanners that operate at speeds up to 70ppm, the range is designed for a variety of demanding organisations where fast and easy document management is required.  Combine that with high productivity software that allows networking and 'scan to' options including the cloud, its versatile functions dramatically expand data usability and online document workflow. A high quality scanner is a powerful tool. For unbeatable reproduction of photographs, documents and graphics, you can't do better than the Epson scanner range - outstanding results, simple operation and value for money.

DocsCorp
Tel: 1300 559 451
Email: info@docscorp.com
Web: www.docscorp.com
DocsCorp is a leading provider of productivity software for document management professionals worldwide. Our offices and products span the globe with over 250,000 users in 32 countries. Our clients are well known and respected global brands that rely on DocsCorp for their technology needs. Our mission is to provide document professionals who use enterprise content management systems with integrated, easy-to-use software and services that extend document processing, review, manipulation and publishing workflows inside and outside their environment to drive business efficiency and to increase the value of their existing technology investment. Our solutions include:
contentCrawler intelligently assesses image-based documents in content repositories for batch conversion to text-searchable PDFs, making every document searchable and retrievable
compareDocs delivers unparalleled levels of efficiency and accuracy in the document comparison process
cleanDocs provides a high level of confidence that metadata is cleansed from confidential or sensitive documents before being sent externally.